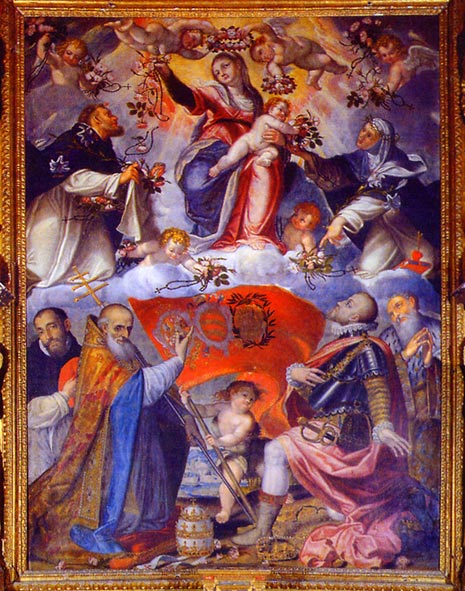 The engagement was a crushing defeat for the Ottomans, who had not lost a major naval battle since the fifteenth century. To half of Christendom, this event encouraged hope for the downfall of "the Turk", whom they regarded as the "Sempiternal Enemy of the Christian". Indeed, the Empire lost all but 30 of its ships and as many as 30,000 men, and some Western historians have held it to be the most decisive naval battle anywhere on the globe since the Battle of Actium of 31 BC.

This victory for the Holy League was primarily important not because the Turks lost 80 ships sunk and 130 captured by the allies, and 30,000 men killed (not including 12,000 Christian galley slaves, who were freed; allied losses were 7,500 men and 17 galleys), but because this was a victory which heralded the end of Turkish supremacy in the Mediterranean.

The Holy League credited the victory to the Virgin Mary, whose intercession with God they had implored for victory through the use of the Rosary. Andrea Doria had kept a copy of the miraculous image of our Our Lady of Guadeloupe given to him by King Philip II of Spain in his ship's state room. Pius V instituted a new Catholic feast day of Our Lady of Victory to commemorate the battle, which is now celebrated by the Catholic Church as the feast of Our Lady of the Rosary.

Excerpts from: Wikipedia: The Battle of Lepanto
Further reading: The Naval Battle of Lepanto
Siehe auch: Zur Geschichte des Rosenkranzes - «Nie wieder Krieg!»?